Skip to product information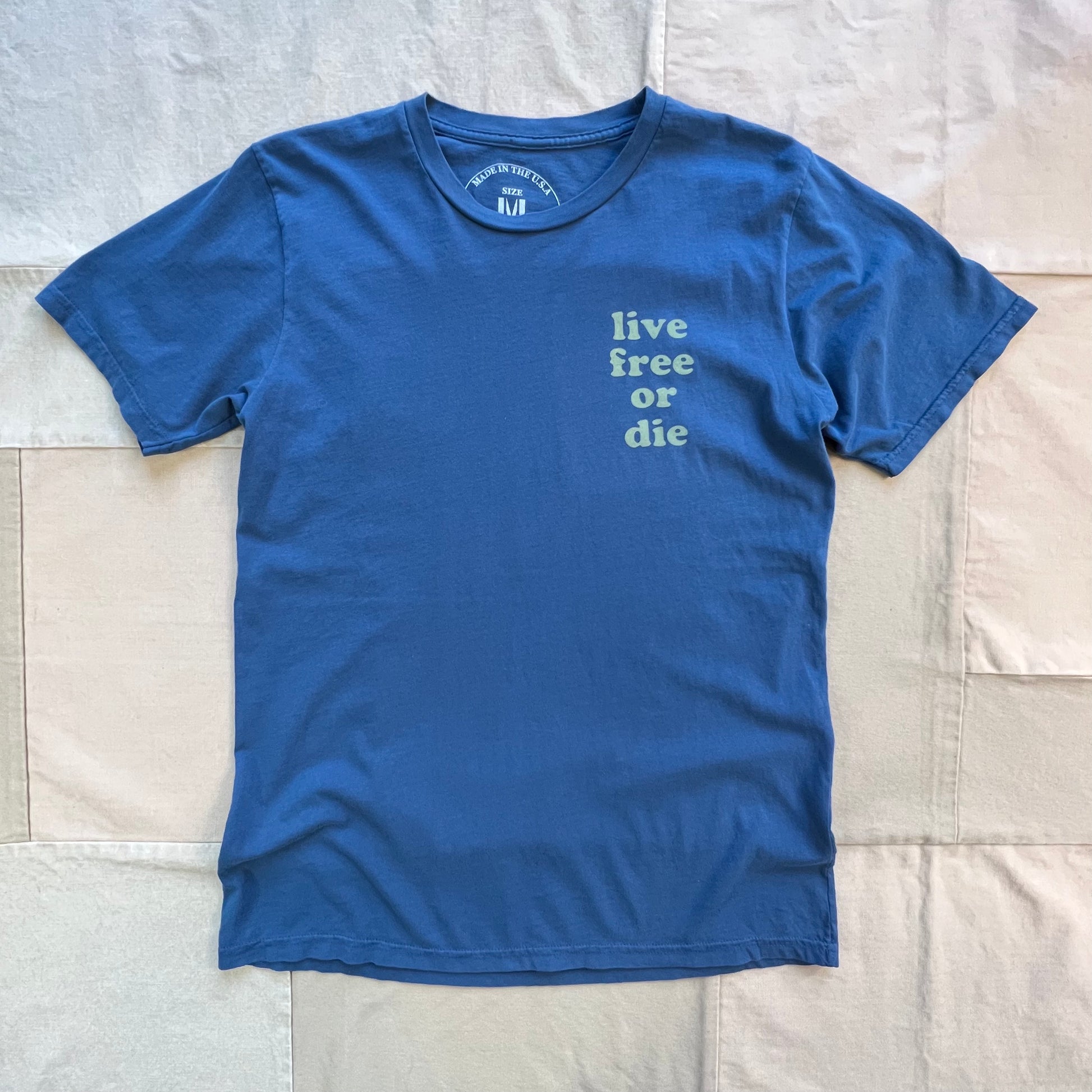 Live Free or Die T-Shirt, Indigo
Sale price
$30
Regular price
$30
Free shipping on all orders over $100
"Live free or die; death is not the worst of evils" was said by General John Stark in a toast on July 31, 1809.  He was living in Portsmouth at the time. The toast took place on the anniversary of the Battle of Bennington.   Although he was not the first to utter this famous phrase the Hero of Bennington is credited as the most famous to say it. The phrase had such an impact New Hampshire that it was made the Granite State's motto in 1945.  The design is available on a sweatshirt as well, you can find it here.

 

Custom graphic design but SAULT
Made in the USA And printed in Portsmouth NH
Fits slightly slim, 50/50 blend with a vintage-wash feel.
These tend to run small, so we recommend sizing up.