Skip to product information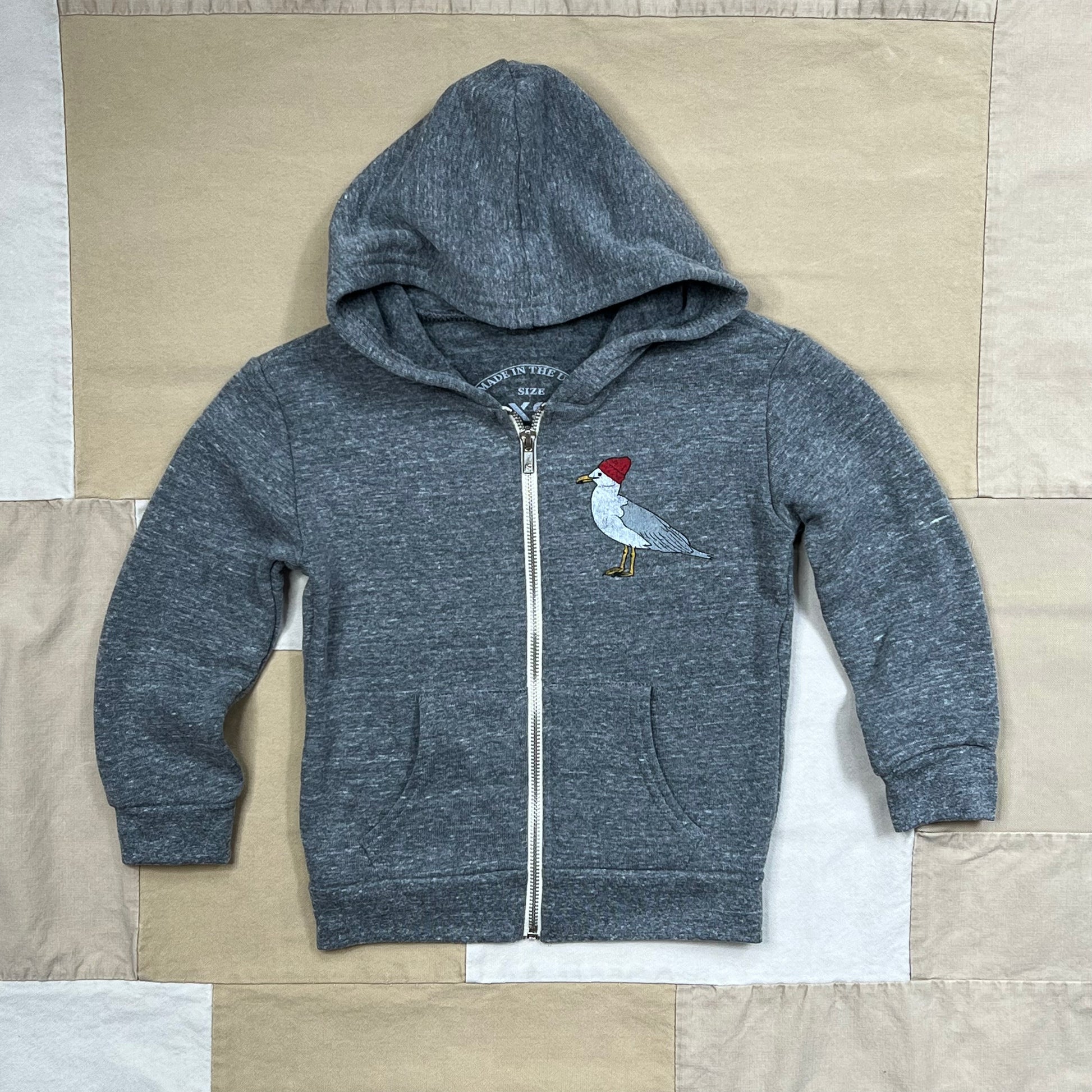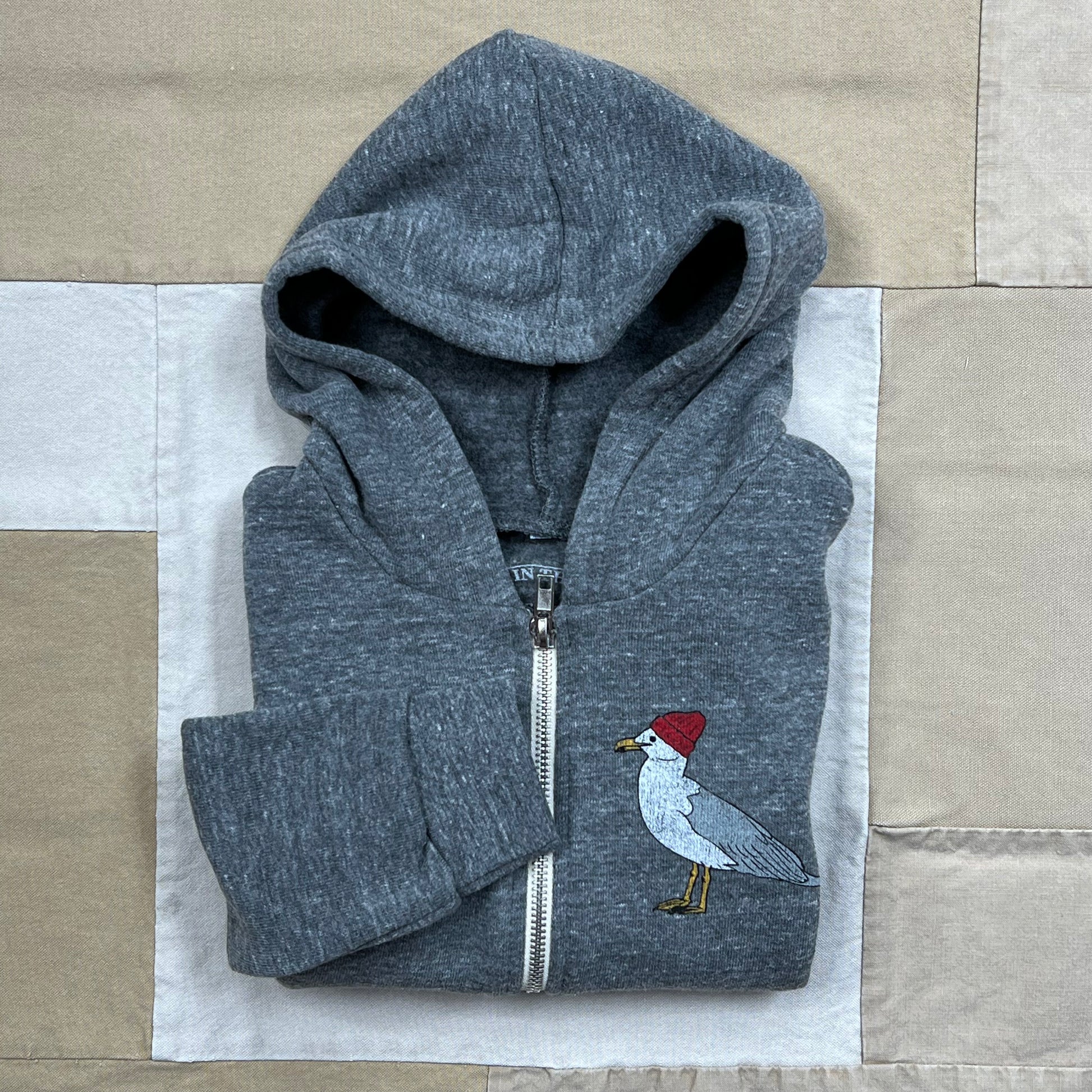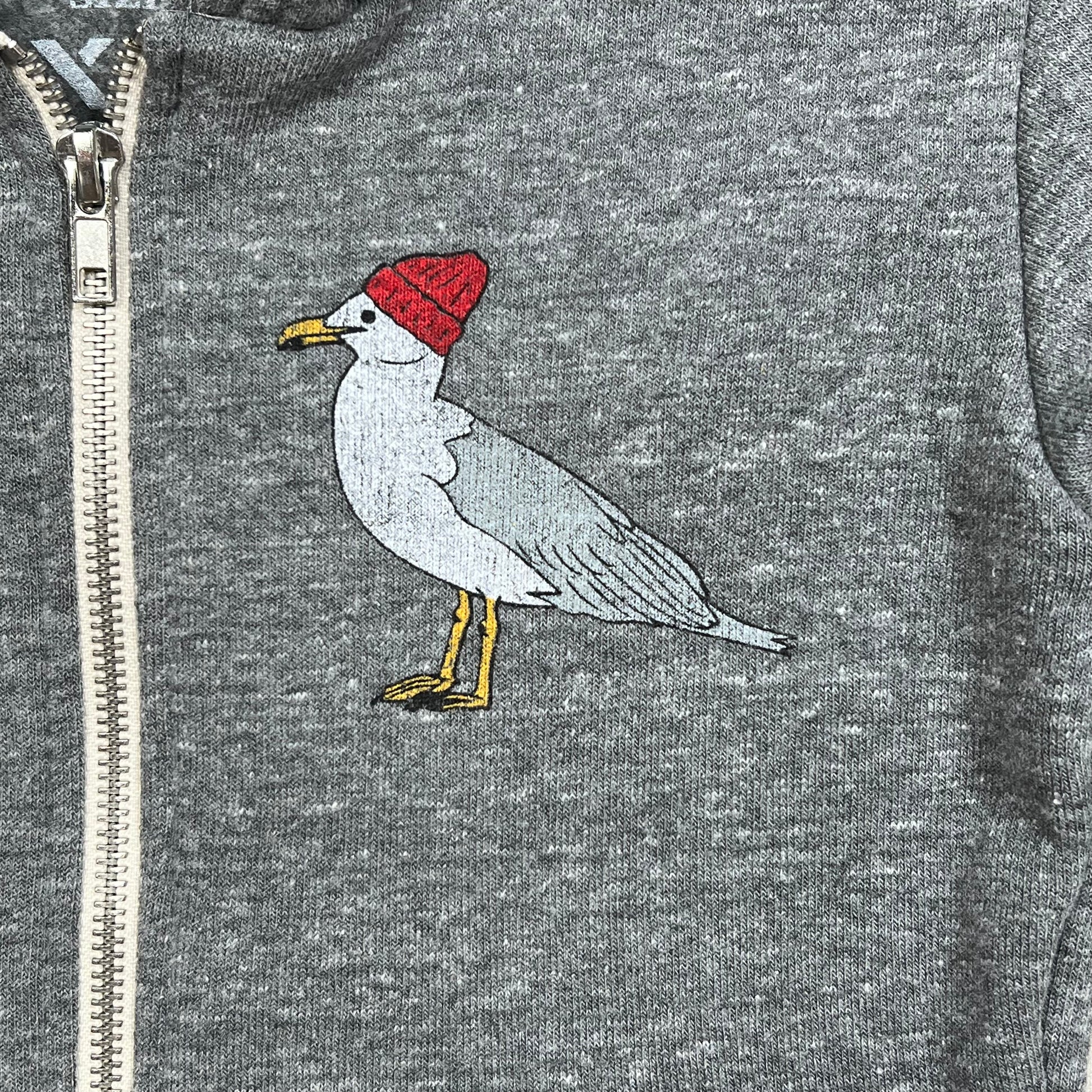 Little Seagull Zip Hoodie, Grey
Sale price
$39
Regular price
$42
Free shipping on all orders over $100
The Little Seagull Zip Hoodie is a super soft, and super comfortable sweatshirt that is made especially for children.

 Did you know that there are 28 types of seagulls living in North America, and the the average lifespan is 49 years old?

Our sweatshirts are made in the U.S.A. and are screen printed in Portsmouth, NH.
Size Chart: 
X-Small --  2/3 T
Small -- 4/5 T
Medium -- 6/7
Large -- 8/9
X-Large -- 10/12